We check over 450 stores daily. Be the first to know when it comes back in stock.
Chrysanthemum Flower Jacket Lapel Pin
More product details
This men's chrysanthemum flower jacket lapel pin has been made from fabric and rhodium plate, featured in a red colour and is from the brand Bassin and Brown. It measures 8cm(length) x 3.5cm(diameter).…
Read more
Gallery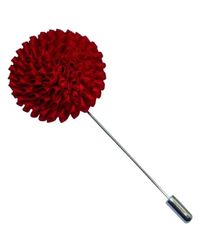 Your recently viewed products