Over My Dead Body
By Sophie Hay, Menswear Editor
Have you ever thought about what you'd wear on your death bed? Morbid as it may sound, if you have, it turns out you're not alone. According to Lyst's latest survey, 85% of people have considered what they'd like to wear to their own funeral—a statistic that prompted us to create our Over My Dead Body collection—an edit of products inspired by what you'd want to wear for your final farewell.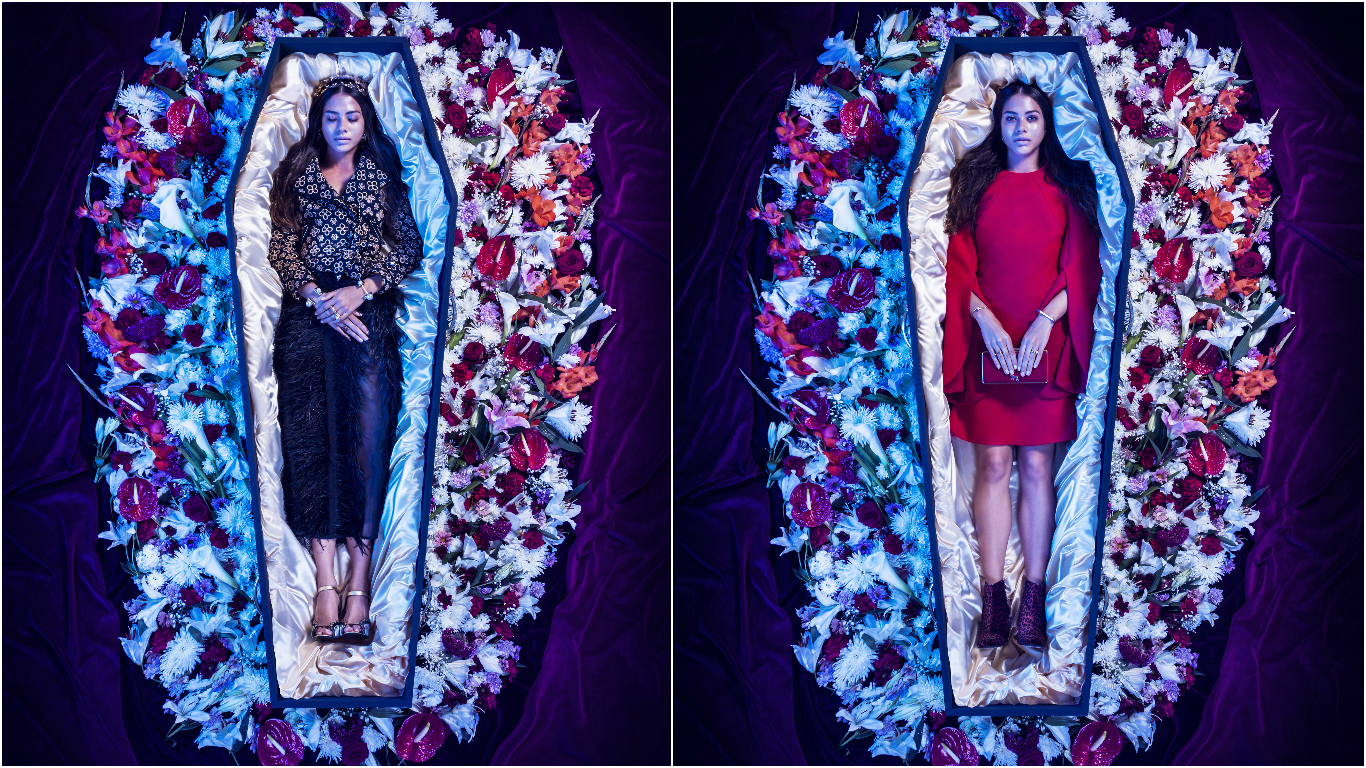 According to our survey, 52% of women claim that they want to go down in style, opting for a special outfit over their everyday jeans and T-shirt. gowns, designer dresses and statement heels were the most popular pieces chosen.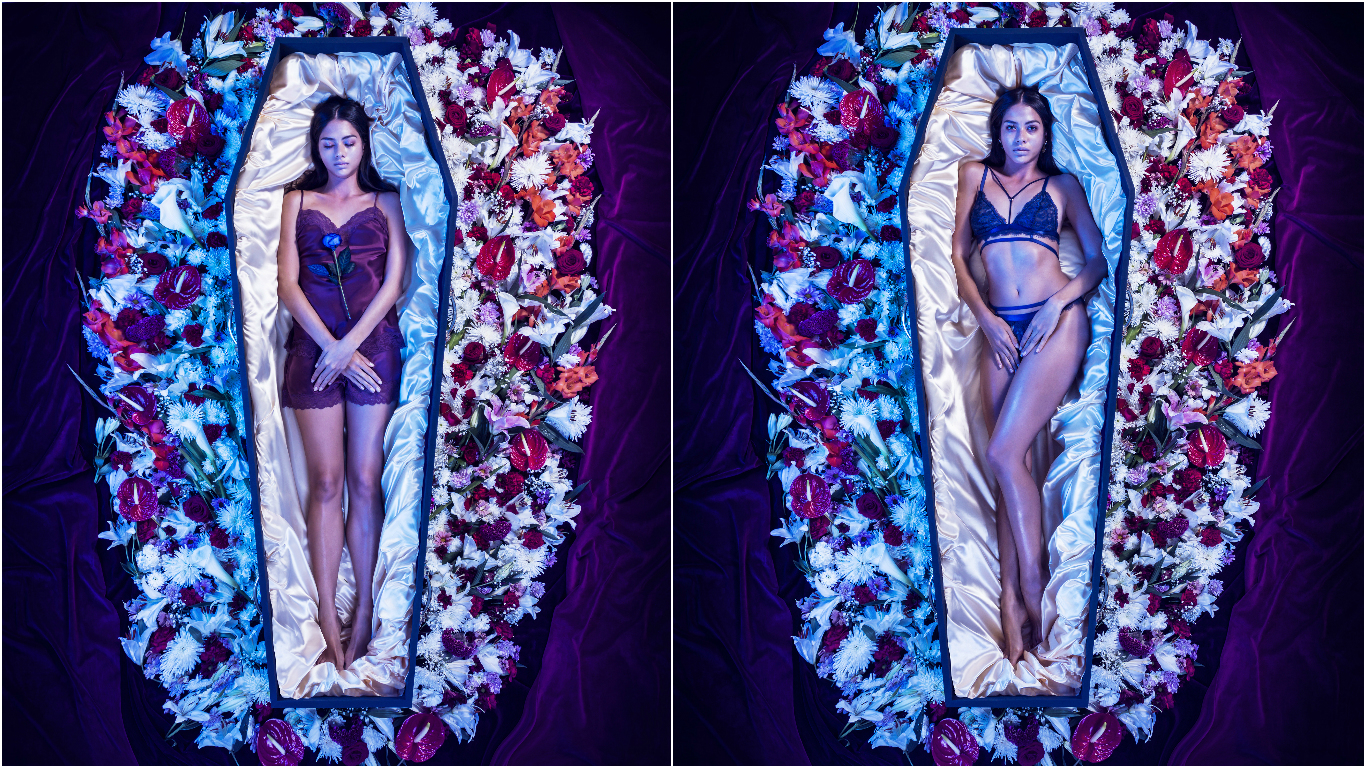 More of a Netflix and chill type? 31% of those surveyed said they'd want to wear their favorite underwear as their eternal outfit with racy sets and cozy PJs being the most desirable choices for the afterlife.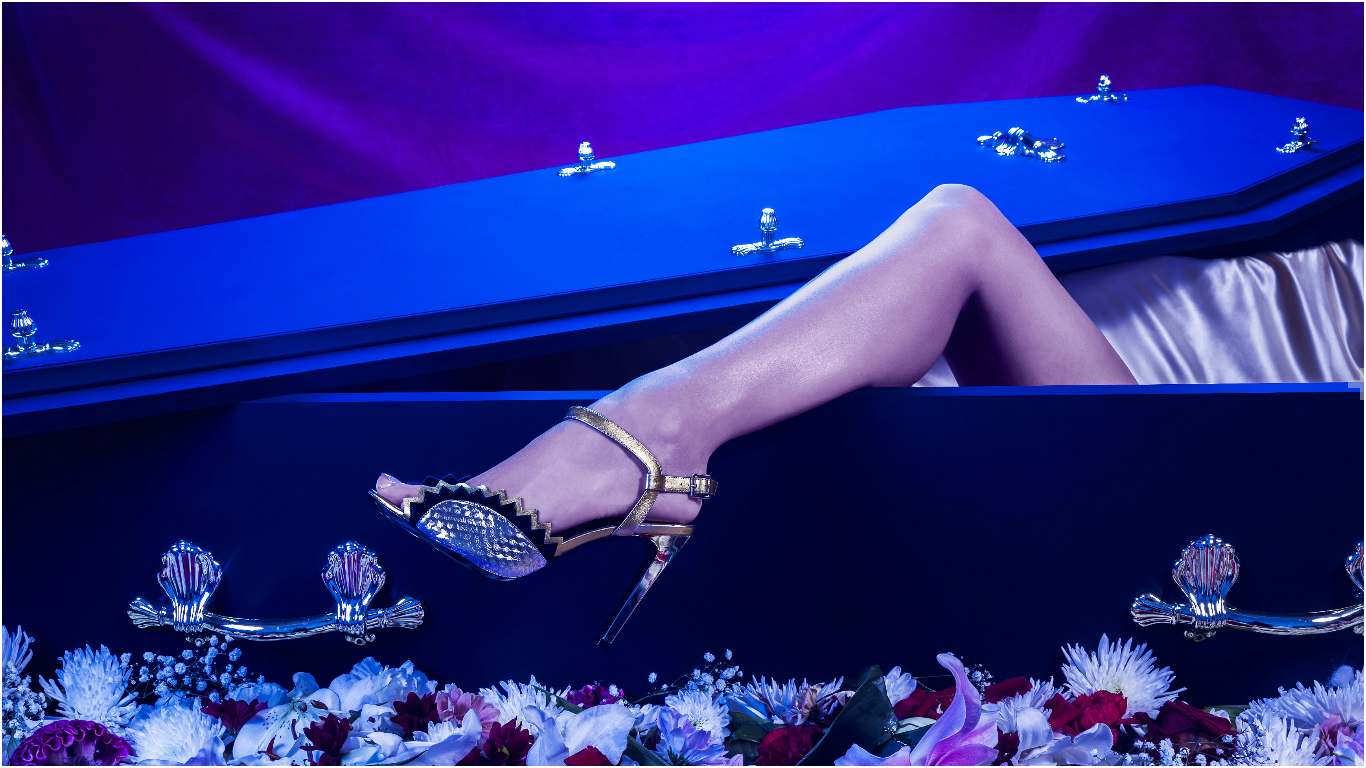 For ladies, with pain no longer being an issue, heels dominated the female footwear choices. Indeed 45% of women claimed they'd wear stilettos to put two feet in the grave. Most men would opt for smarter shoes, with brogues coming out on top.
23% of people surveyed decided that sportswear was the most oppropriate choice for their final outfit. A fifth of the men we asked said they'd prefer to wear flip-flops in their coffins and just under a third (31%) would like to take their long nap in a baseball cap.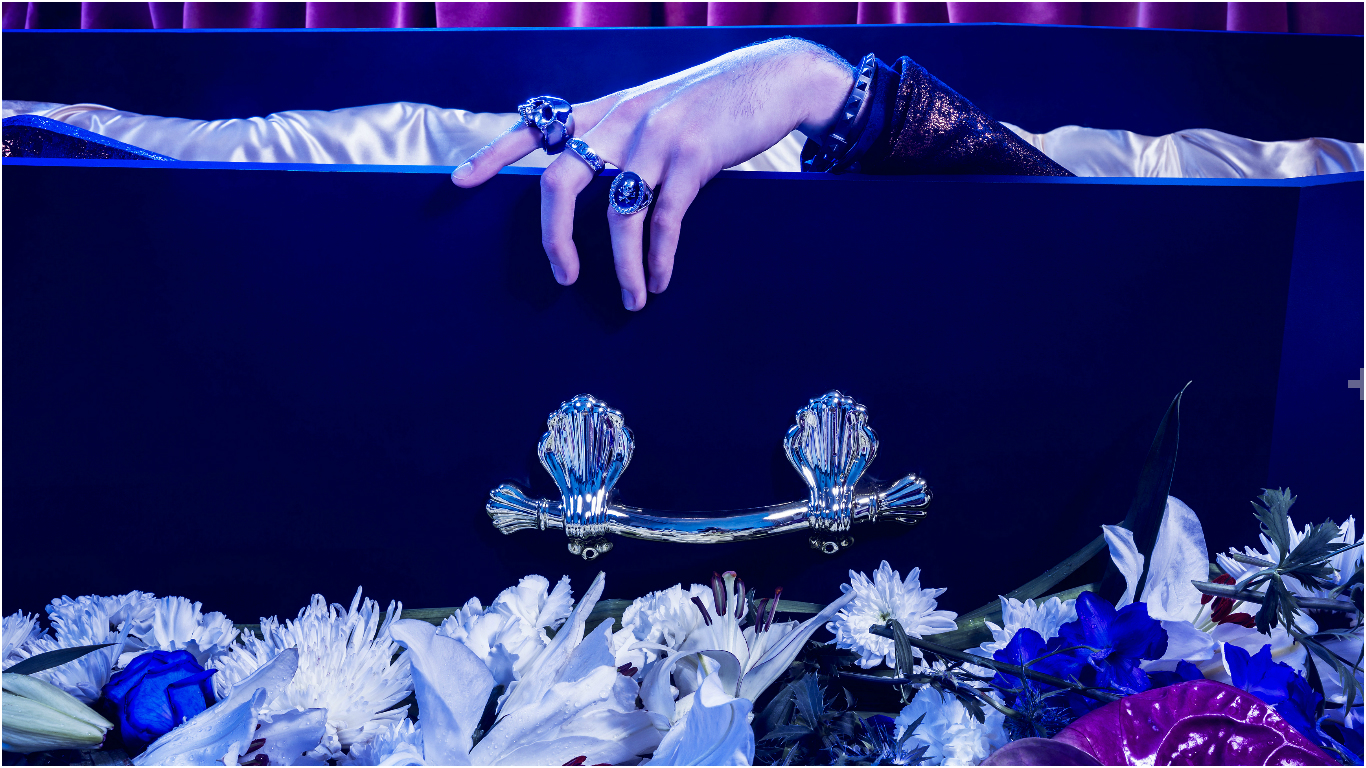 There's a price to pay for looking good in the afterlife—and most people questioned said they'd be happy to spend a little more on their final look. While 45% of participants said they'd spend between £350-£499 on their last outfit, a sizeable 24% were prepared to pay over £1,000 for something special. A thrifty 31% of said they would spend under £100 to look good in the grave.
Want In?
Shoppers can opt for a new 'Try Before You Die' payment option- which lets you order your favorite pieces, get them delivered and your card won't be charged for 14 days—meaning you only pay for what you want to keep. Alternatively, shoppers can consult Lyst customer care for a bespoke Death Threads package, where we'll inform your next of kin of your outfit choice.