The 5 Greatest Swimfluencers of 2018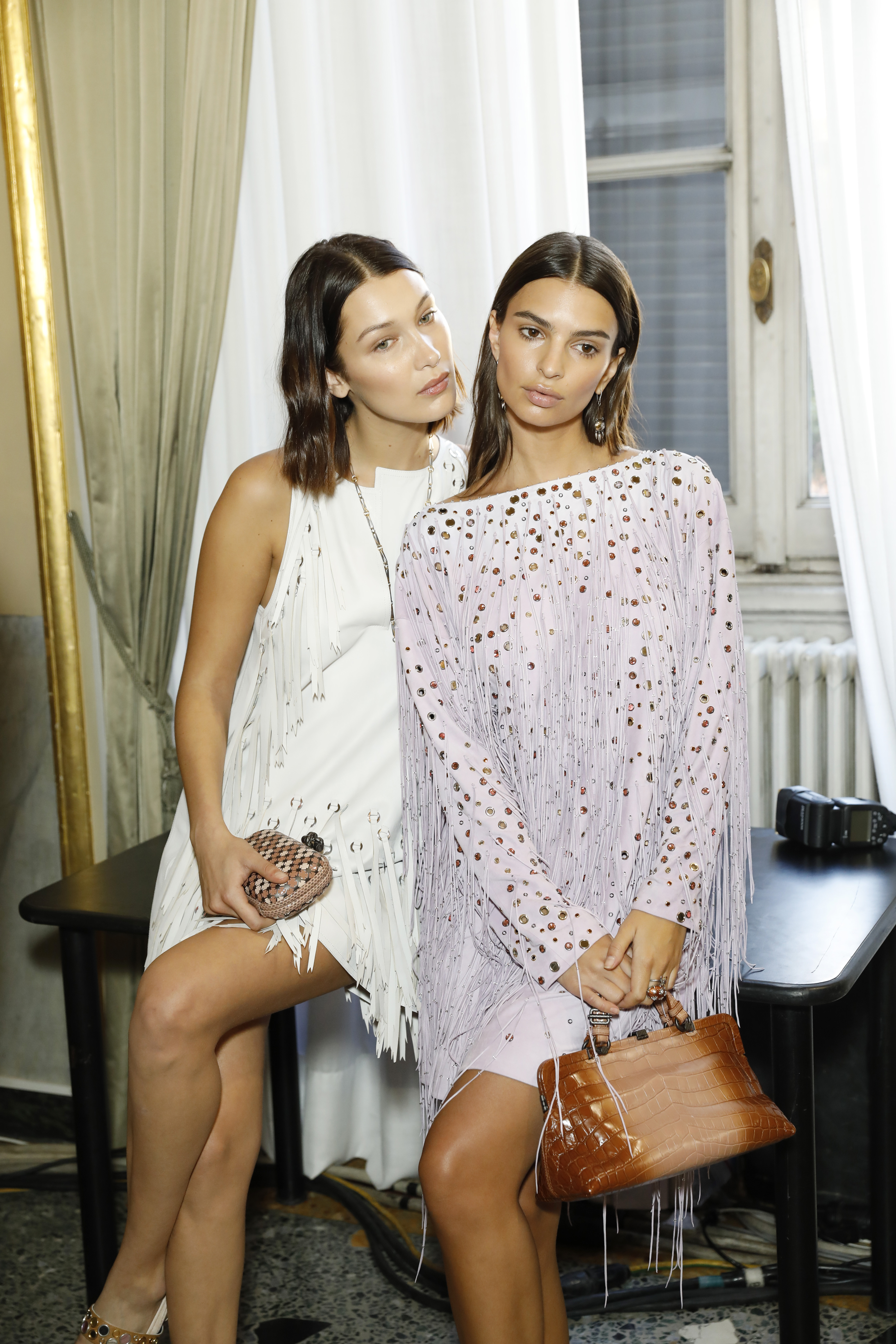 Swimfluencer
Noun
"A person who has the ability to influence the behaviour or opinions of others with their swimwear choices. The influencer is the individual whose effect on the purchase decision is in the same way significant or authoritative." First recorded in June 2018
---
Here at Lyst we're continually tracking influencer metrics to see which international stars impact global search and sales figures. As the weather heats up we've taken a look at the celebrities who have made the greatest waves in the data with their swimwear choices - monitoring the spikes in demand created by 30 global superstars and their top swimwear moments - and as a result we've rounded up the five greatest global swimfluencers of 2018.
Keep scrolling to discover who they are and their most talked-about beachwear.
Kim Kardashian West
After Kim wore her electric pink bikini on holiday in April, searches for pink bikinis increased 109% week on week. On the same holiday Kim uploaded a snap on a sun longer in CHANEL logo-ed bottoms resulting in over 17,000 searches for CHANEL bikinis over the next month. Let's not forget in 2016 Kim posted a censored nude selfie on Instagram and within 48 hours there was a 406% increase in searches for 'black bandeau' bikini tops.
Ashley Graham
Ashley Graham has had more of an impact on swimsuits than any other celebrity this year. Reportedly going unedited for her most recent Swimsuits for All Summer 2018 Campaign there were over 1,000 searches for 'Ashley's swimsuit' within 24 hours of it being uploaded to Instagram. Last month views of laced white swimsuits more than tripled after Ashley posted a photo of her wearing one and calling it her 'powersuit'. Cut out swimsuits have been popular this year, increasing in views at the time Ashley brought out her pink, cut out one piece.
Nicki Minaj
The most referenced celebrity in swimwear searches this year, Nicki Minaj wore a Moschino swimsuit in her 2015 music video 'Feeling Myself'. Searches immediately increased for Moschino swimwear, more than Beyonce's Chicago Bulls swimsuit. Nicki Minaj marked herself out further as a swimfluencer when she wore a red studded Norma Kamali swimsuit last year. Searches spiked 205% for 'studded swimsuits' the following week.
Bella Hadid
Beige swimsuits are currently trending on Lyst thanks to Bella's holiday snaps in May and have featured in Lyst's top 5 most wanted products over the last month. Bella made frills a swimwear trend for 2018 after she wore frilly white bottoms, uploading them to Instagram in April. Searches for frilly and ruffled bottoms combined spiked 103% week on week. Similarly when she posted a photo in March of her on holiday with girlfriends in white brazilian briefs there was a 9% increase in white brazilian bottoms the following week.
Emily Ratajkowski
After Emily wore this green off the shoulder bikini top searches increased 105% week on week for the style. Emily wore a polka dot bikini in April which had a direct correlation with sales of the pattern the following week, increasing 39%. She also had the largest impact on Hunza G searches when she wore their strapless bikini in May last year.