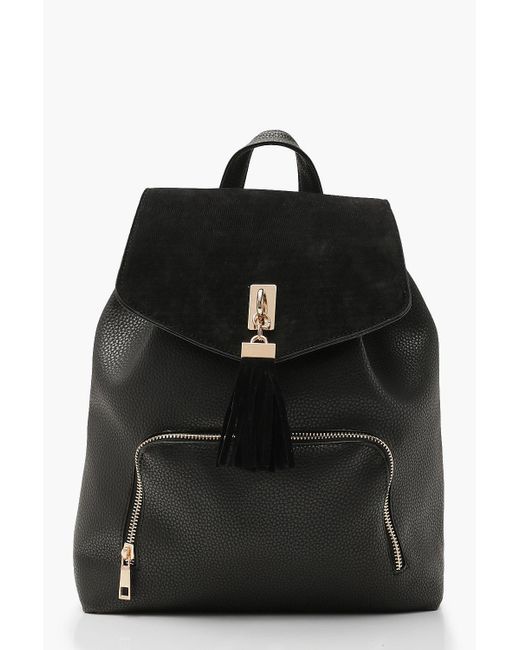 Women's Black Suedette Tassel Trim Backpack
All shipping & returns info
Free shipping with Boohoo on orders over £20 using code NDD20.
Product details
Womens Suedette Tassel Trim Backpack - Black - One Size - A woman can never have too many purses, and this cute bag has got your name on it, girl! Why shouldn't carrying around your essentials also be outfit goals? Bringing a new attitude to on-point practicality, this wardrobe essential has had a refresh that will make your other handbags jealous. Its chic silhouette and updated detailing brings new energy to the women's bag scene, making it our pick of the purses—a must-have for any outfit glow-up this season. Style: RucksackDesign: PlainFabric: Misc. Colour: black
From Boohoo
Suedette Tassel Trim Backpack
Got your backpack yet, babe? Keep your accessory rotation on point with our drawstring rucksack. Designed in grained material with a contrasting top flap, this elegant bag features adjustable straps, a handy front pocket for quick-access items and a playful tassel at the front. Style: Rucksack. Design: Plain. Fabric: Misc. Height 34cm/13.4". Width 33cm/13". Suedette Material, Tassel Trim, Metal Zip.