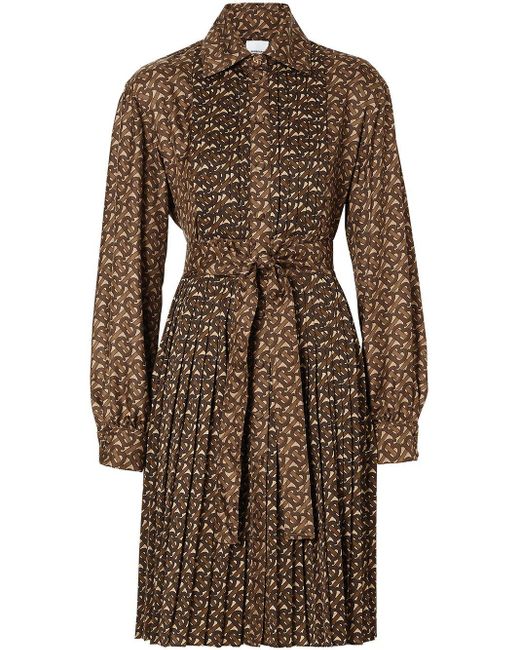 Women's Brown Pleated Monogram Shirt Dress
All shipping & returns info
Free shipping with FARFETCH on orders over £150. Valid until 23 Apr 2021.
Details
It's annoying when you keep having to tell people 'it's from Burberry', we know. Let's make things easier, with this brown mulberry silk pleated shirt dress is covered in the interlocking TB monogram printed all over it. That should get it across. Featuring a classic collar, a concealed front button placket, long sleeves, button cuffs, a monogram pattern, a belted waist and a pleated design. Colour: brown
From Harrods
Pleated Monogram Shirt Dress
A year-round staple if there ever was one, this Burberry shirt dress lends itself effortlessly to all seasons and is rendered in the label's iconic Monogram print. Boasting blouson sleeves with buttoned cuffs, the smart design sees a fabric beltcinch in the waist and further accentuating your feminine figure. Polyester/Silk/Leather.
From MCLabels
Polyester Dress
Dress burberry, polyester 100%, color brown, ss20.