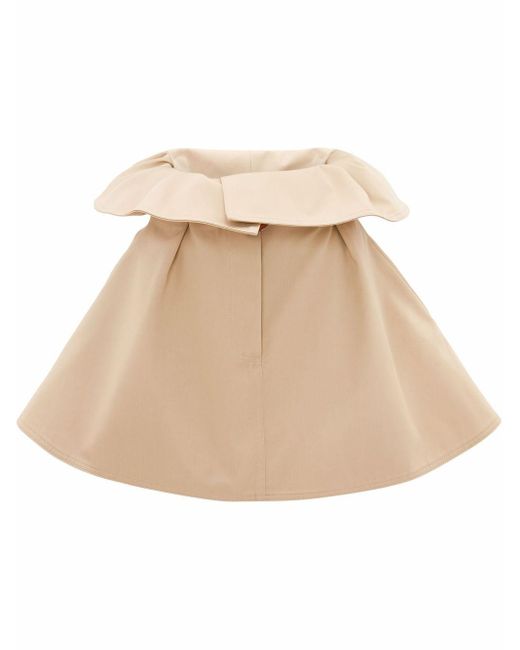 Women's Natural Paperbag-waist Belted Skirt
Product details
Camel beige cotton paperbag-waist belted skirt from JW Anderson featuring paperbag waist, A-line, belted waist and concealed front fastening. This item may not be on sale in France, UK, Italy, Belgium and Switzerland. Colour: natural
From Divincenzo Boutique
Beige Foldover Waist Mini Skirt
Beige skirt featuring A-line silhouette, mini length, matching belt with leather covered ring closure and side slit pockets. Fold over waistband. 59% Cotton, 41% Nylon. Machine Wash. This piece fits true to size. We recommend you get your regular size.
From JW Anderson
Foldover Waist Mini Skirt
Camel beige cotton paperbag-waist belted skirt from jw anderson featuring paperbag waist, a-line, belted waist and concealed front fastening.