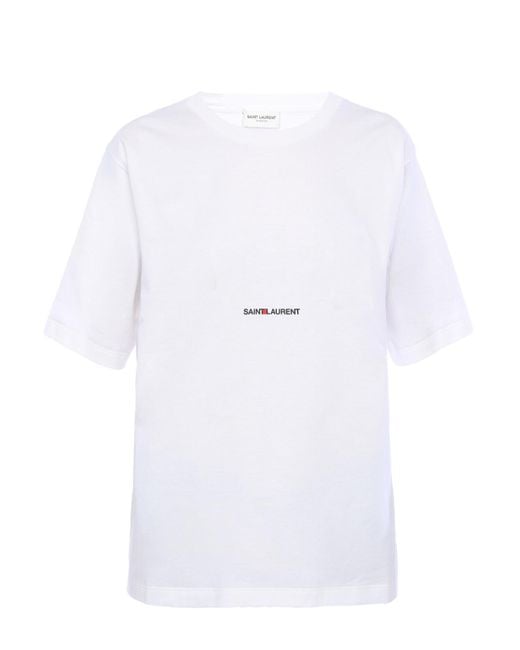 Women's T-shirts And Polos White
Details
Cotton material
Regular fit
Ribbed finish
Round neck neckline
Printed pattern
Short sleeves
What could be better than the humble t-shirt? This. This white cotton logo print t-shirt from saint laurent is leveled up by its logo print, front and centre. What's not to love? Featuring a ribbed round neck, short sleeves, a central printed logo and a relaxed shape. Material: natural (veg)->cotton100 %. Made in: italy. Colour: white
From FARFETCH
Logo Print T-shirt
What could be better than the humble T-shirt? This. This white cotton logo print T-shirt from Saint Laurent is leveled up by its logo print, front and centre. What's not to love? Featuring a ribbed round neck, short sleeves, a central printed logo and a relaxed shape.
From VITKAC
Logo-printed T-shirt
White cotton T-shirt with printed logo from Saint Laurent. Round neck. Short sleeves.
From Cettire
Logo Print T-shirt
100% Cotton. Made in Italy.