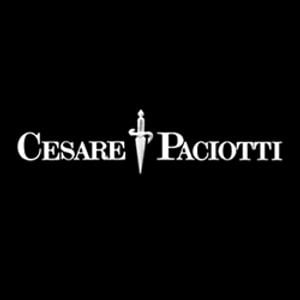 The renowned Cesare Paciotti brand artfully translates art into contemporary fashion. Originally founded by Giuseppe Paciotti in 1948, the heritage label is now headed by his son and continues to champion unrivalled quality and experimentation. Instantly recognized by the iconic blade logo, each standout silhouette adds a powerful finish to year-round outfits.
Now a globally famous name, Cesare Paciotti constantly strives for perfection. Most well-known for its sleek, leather footwear designs, the company now embraces a more contemporary flair exemplified by textured finishes, exaggerated shapes, adornments and glossy trims.
Browse and shop the full range of Women's Cesare Paciotti Shoes, Men's Cesare Paciotti Clothing and Men's Cesare Paciotti Shoes.
Brands like Cesare Paciotti