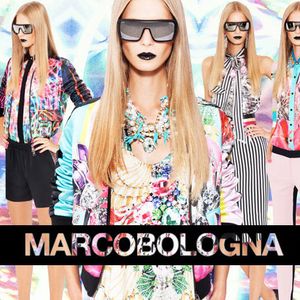 Marco Bologna was founded by Marco Giugliano and Nicholas Bologna. The duo both worked with prestigious brands such as Dolce & Gabbana and Versace before creating their first collection of jewellery. The label now produces clothing that combines jewels by way of their colorful trinket-printed pieces.
Marco Bologna collections are the result of a combination of visual imagery, aesthetical taste and avant-garde ideas. Featuring boldly printed pieces lending themselves to the glitz and glamour of jewellery, this range is an innovative way of wearing a statement piece of clothing.
Browse and shop the full range of Women's Marco Bologna Clothing.