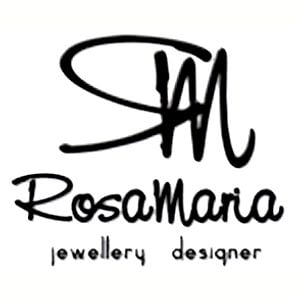 Since 1998, avant-garde designer Rosa Maria has been crafting exquisite, experimental fine jewellery with a diverse range of styles and themes. Handcrafted in Beirut, Lebanon, her designs mix organic and geometric designs, raw and sophisticated lines, artfully blending silver and gold with a dazzling array of rose-cut diamonds, rubies, sapphires and topaz.
Today, you'll find a truly striking line of cocktail rings, delicate rose gold bands, quartz stud earrings and pave diamond chandeliers. Roughly cut shapes create an earthy, artful feel, while colorful gemstones lend a glamorous, high-octane feel that will perfectly complement a daytime or evening wardrobe.
Shop the full range of Rosa Maria Women's Jewelry and Men's Jewelry.