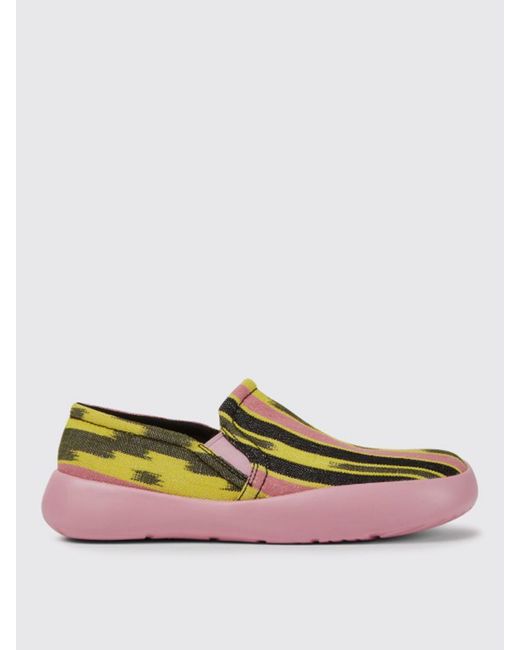 Men's Green Peu Stadium Camper Trainers In Recycled Cotton And Pet
All shipping & returns info
Free shipping with GIGLIO.COM on orders over £212.04.
Product details
Sporty design Slip on Elastic bands Cotton and recycled PET Multicolored Round tip Low ankle EVA sole for maximum lightness OrthoLite® insole for optimal cushioning Recycled PET lining A Little Better, Never Perfect. Longlived products, natural materials and concrete actions. Camper is committed to a more sustainable world. The use of renewable, innovative and biodegradable natural materials makes the Camper collections unique in their kind and absolutely interactive and uptodate. The importance of the environmental impact blends with the awareness of creating footwear that guarantees quality and maximum performance. Say goodbye to waste thanks to Camper's timeless footwear, made to last over time, instead of throwing away it is always better to repair. 1% of the proceeds from sales will be donated to environmental causes. This model was made in collaboration with Artesania Tèxtil Bujosa. Colour: green
From GIGLIO.COM
Sneakers
Sporty design. Slip on. Elastic bands. Cotton and recycled pet. Multicolored. Round tip. Low ankle. Eva sole for maximum lightness. Ortholite® insole for optimal cushioning. Recycled pet lining. Composition: cotone, tessuto 84pet riciclato, 16 lattice.