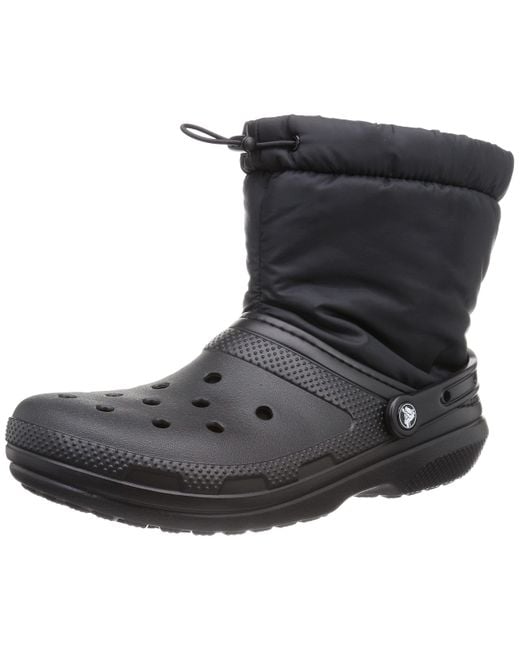 Women's Black Classic Lined Neo Puff Boot Snow
£59.99
£64.99
Free shipping
Price last checked 9 hours ago
All shipping & returns info
Free shipping with Amazon on orders over £20.
Details
The Classic Lined Clog with a loose nylon funnel neck, giving the appearance of a boot Incredibly light and fun to wear Easy to clean and quick to dry Customizable with Jibbitz charms Dual Crocs Comfort: Blissfully supportive. Soft. Cradling comfort. Colour: black
From Amazon
Classic Lined Neo Puff Boot Black
Crocs Classic Lined Neo Puff Boot black Size: 6 Women/4 Men.