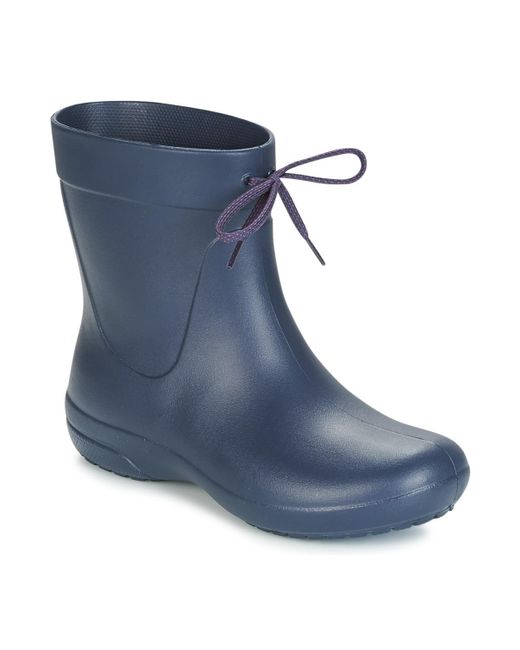 Women's Blue Freesail Shorty Rain Boot Wellington Boots
All shipping & returns info
Free shipping with rubbersole.co.uk.
Details
Crocs FREESAIL SHORTY RAIN BOOT women's Wellington Boots in Blue. Colour: blue
From Amazon
Freesail Shorty Rain Boots
Modern rain boots. Single mold Croslite foam construction, completely waterproof. Lace detail. Rubber pods on the outsole improve traction. Waterproof. Circumference-36cm. Boot Shaft Length- 19cm. Slimmer sleeker shape designed just for women. Croslite material construction make it incredibly light. Lace detail at collar. Lined footbed. Sole sizes are US. Label shows UK. M = Men's W = Women's. The Crocs shoes will display US sizes.
From Spartoo
Freesail Shorty Rain Boot Women's Wellington Boots In Multicolour
Crocs freesail shorty rain boot women's wellington boots in multicolour.