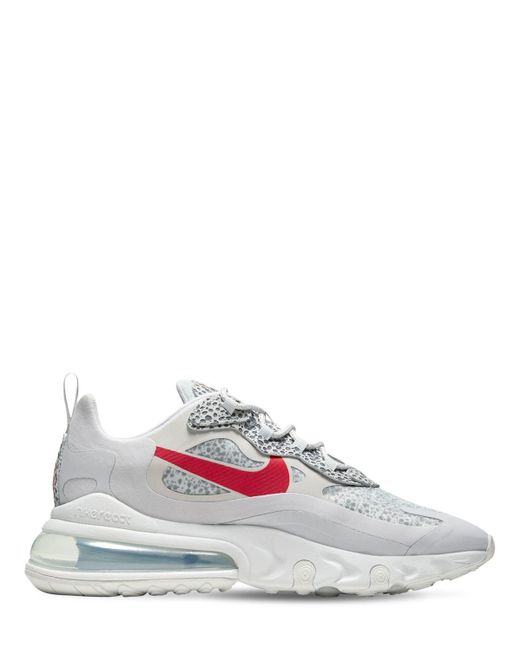 Men's Air Max 270 React Bauhaus
Details
Rubber material
Long fit
Lightweight finish
Comfort style
Style#: AO4971-002 Features a speed lacing system for quick and easy on-and-off. Nike React technology is lightweight and provides flexibility. Outsole includes full rubber coverage for durable, long-lasting style. A full Nike React foam outsole teams up with a Max Air 270 unit to bring you ultimate comfort. Colour: multicolour
From LUISA VIA ROMA
Air Max 270 React
Leather and synthetic upper. Front lace-up closure. Back pull loop. Logo details. Transparent overlays. Rubber reinforced toe and heel. All over print placement may vary. Rubber sole with visible air chamber.
From TheDoubleF
White Air Max 270 React Sneakers
The Nike Air Max 270 React sneakers feature transparent layers upper, rubber cover on heel and toe and quick lacing system for a futuristic design.
From Cettire
Air Max 270 React Sneakers
Dimensions: Heel: 5cm, Sole: 3cm 100% Polyester, 100% PVC, 100% Rubber. Made in Vietnam.
From SEVENSTORE
Air Max 270 React Sneaker
Nike air max 270 react sneaker grey/red.
From Atterley
Air Max 270 React Trainers
AIR MAX 270 REACT.